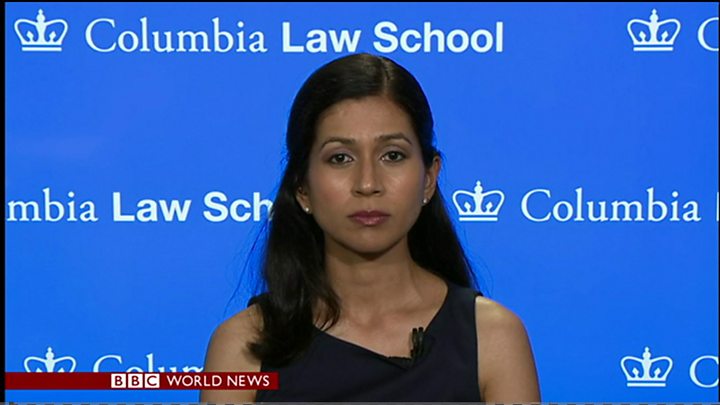 More than 100 migrant children have been returned to a Texas border station just a day after being transferred, US border officials say.
About 250 migrant children were moved from the overcrowded centre after lawyers granted access by a judge said the children were "severely neglected".
The top US border official meanwhile has said he is stepping down.
It comes as the number of migrants apprehended at the border surged in May to the highest level since 2006.
Why is the border chief quitting?
Customs and Border Protection (CBP) confirmed that its acting commissioner, John Sanders, would be leaving his role on 5 July.
Mr Sanders announced his resignation in an email to CBP staff, obtained by US media.
"Although I will leave it to you to determine whether I was successful, I can unequivocally say that helping support the amazing men and women of CBP has been the most fulfilling and satisfying opportunity of my career," he wrote.
President Donald Trump plans to name Mark Morgan, acting director of Immigration and Customs Enforcement (ICE), to replace Mr Sanders, according to US media.
In an interview with CBS News on Tuesday, Mr Morgan said he does not believe there is a "systemic problem" at detention facilities.
"I just don't agree that it's egregious conditions, like a systemic problem," he said. "Are there issues that we can improve and get better? Absolutely."
How are conditions at the Texas border station?
The New York Times reports the 100 children were transported back to the facility after it made changes to alleviate its overcrowding. They had been held there for weeks.
A lawyer who visited the facility in Clint, just outside El Paso, told the BBC that children were "locked up in horrific cells where there's an open toilet in the middle of the room" where they ate and slept.
"There was nobody taking care of these children… they were not being bathed on a regular basis," Prof Warren Binford of Williamette University in Oregon said.
"Several hundred of the children had been kept in a warehouse that was recently erected on the facility grounds."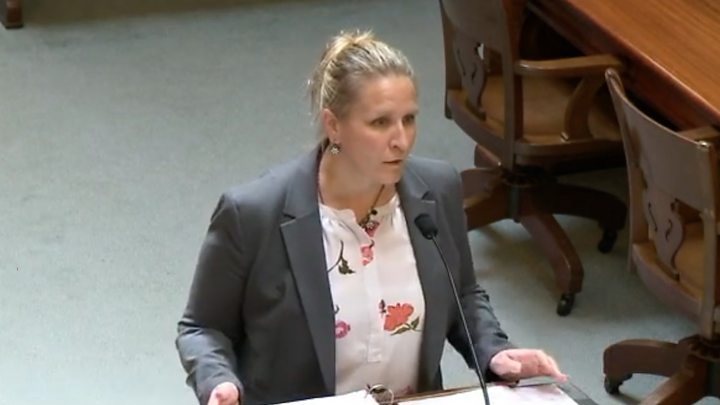 "The cells are overcrowded… there's a lice infestation there, there is an influenza outbreak. Children are being locked up in isolation with no adult supervision, who are very, very ill and they're just lying on the ground on mats."
Elora Mukherjee, another lawyer who visited the facility, told CBS News: "They were wearing the same dirty clothing they crossed the border with.
"It is degrading and inhumane and shouldn't be happening in America."
What have the authorities said?
In a statement, the border authority acknowledged that the Clint facility was not suited to the task.
"US Customs and Border Protection leverages our limited resources to provide the best care possible to those in our custody, especially children," it said.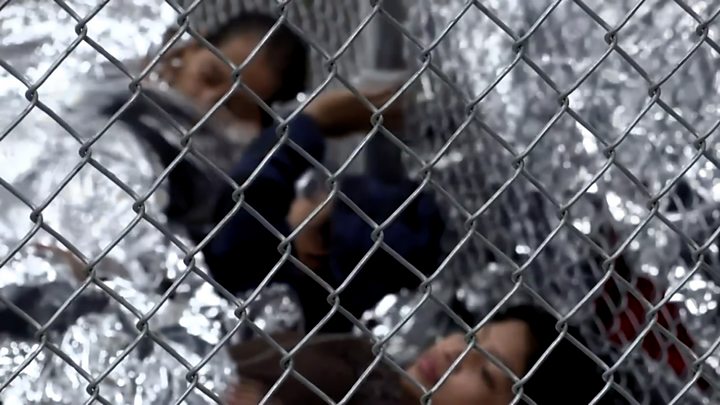 "As our leadership have noted numerous times, our short-term holding facilities were not designed to hold vulnerable populations, and we urgently need additional humanitarian funding to manage this crisis."
The agency said it had moved children to more suitable facilities as soon as space was available.
On Monday, Democratic Representative Veronica Escobar, who had been deeply critical of the reported conditions, said she had been told that only 30 children remained in the Clint facility.
What are lawmakers doing?
On Tuesday, Democrats in the House of Representatives pushed through a $4.5bn bill in emergency aid for the border, but the issue has divided liberals.
One lawmakers, Alexandria Ocasio-Cortez, said: "I will not fund another dime to allow ICE to continue its manipulative tactics."
Others, like Appropriations Committee chair Nita Lowey, said her fellow Democrats should not allow anger at President Donald Trump "to blind us to the horrific conditions at facilities along the border as the agencies run out of money".
The most powerful elected Democrat, House Speaker Nancy Pelosi, met her rank-and-file members on Monday to discuss changes to the bill ahead of a Tuesday vote.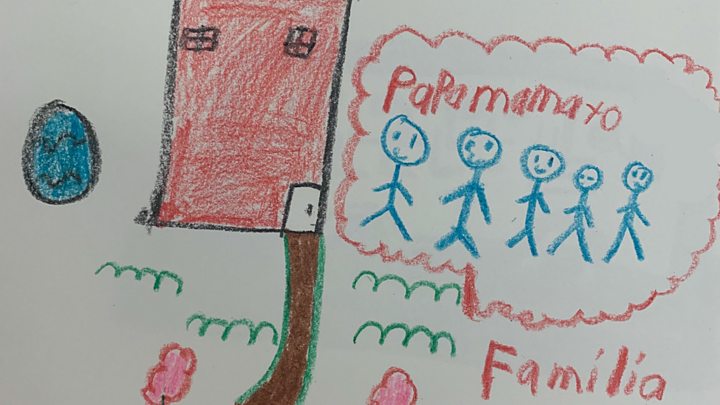 Democratic leaders said they would add language to the bill to ensure higher standards of medical care and nutrition for migrants in US custody.
They also want to set a three-month limit for any unaccompanied child migrant to spend at a shelter.
Some Democrats are opposed to the $155m in the bill that would go to the US Marshals Service, a law enforcement agency that detains migrants who illegally re-enter the country after deportation.
The White House has already threatened to veto the bill, saying it "does not provide adequate funding to meet the current crisis and… it contains partisan provisions designed to hamstring the Administration's border enforcement efforts".