Kourtney Kardashian is wearing her stretch marks like a badge of honor.
A photo of the 40-year-old Keeping Up With the Kardashians star and mother of three posing in a swimsuit on a yacht on a recent family trip to Italy was posted on the Instagram of her lifestyle website Poosh this week. Many users praised her for not having the image retouched to eliminate stretch marks on her hips.
"Thank you so much for not editing out your stretch marks!" one person commented.
"I love my little stripes [blush emoji]," Kourtney replied.
"As if I could love you more!" commented another user. "Awww love it you're so real."
"Seriously such a beautiful move," another person wrote. "Shows that we are all just human, nobody is perfect. Thank you."
When you're a reality star and an Instagram influencer, much of your life is already on display. However, Kourtney has been particularly candid about other personal issues and her insecurities over the years.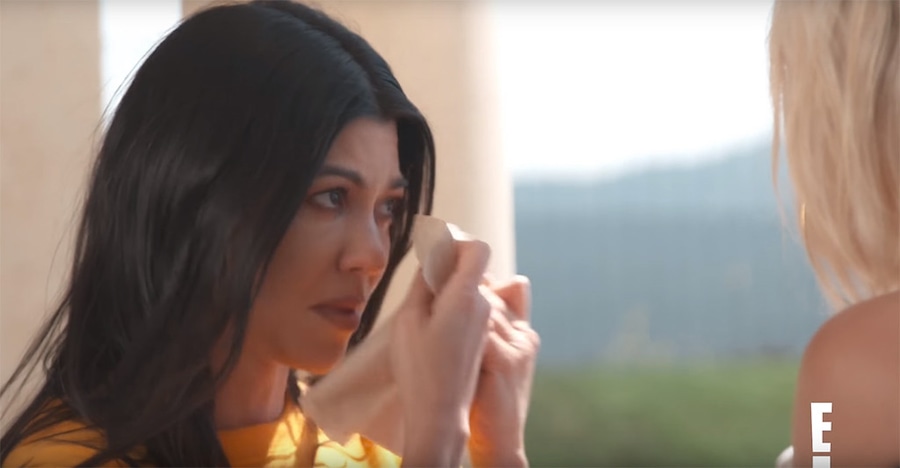 E!
Getting Older

On an episode of Keeping Up With the Kardashians that aired in July, Kourtney breaks down in tears and opens up to sister Khloe Kardashian about feeling anxious about turning 40.
"It almost makes you analyze like, where you're at in your life," she said. "It's just giving me anxiety."
"I feel like I want to cry," she said. "'And I don't know why, 'cause then I'm like, I have so much and I should just be so happy. I mean, I am. But then sometimes I'm just like, it makes you really analyze just where you're at and then I'm like, sometimes like, what am I doing? Sometimes I'll just do stupid s–t to distract from really thinking about stuff that is maybe more important. I don't know. But then half of me is like, live your life. Have fun."
Watch Keeping Up With the Kardashians when it returns for season 17 on September 8 at 9/8c only on E!
(This story has not been edited by usimmigrationupdate.com staff and is eonline.com from a RSS feed)